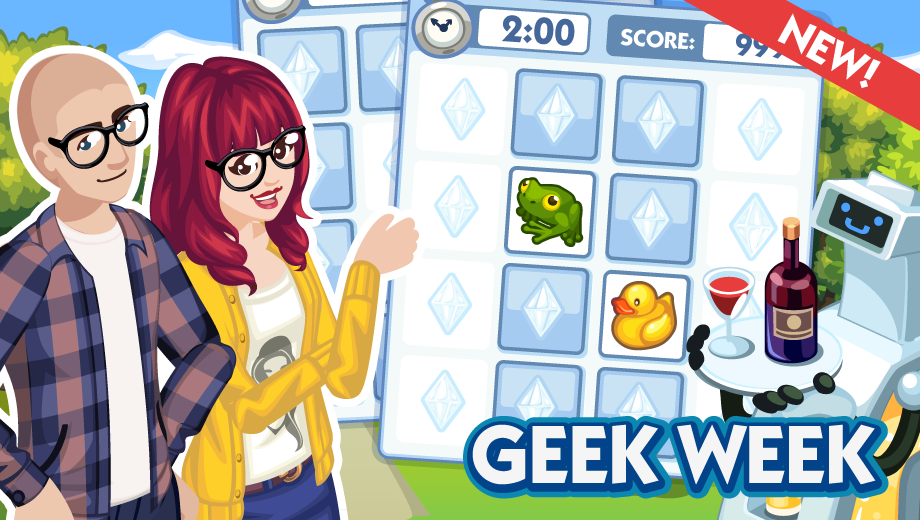 Eugene's been acting a little weird lately! Bella's thinks it's got something to do with his overbearing twin sister visiting. So this week we've got to help Eugene come out of his shell and show his sister Eugenia that he's just as smart as she is!
What's more? We've released a BRAND NEW mini game called SimSnap, which gives you a new skill – Logic! Practice hard and beat Eugenia's score and put her in her place.
So what are you waiting for? It's time to get geeky with it!
Get Your Geek On! (New Location, Collection Quests & Rewards)
Click here
for the full step by step guide for this week's quest!
Brand New Items & Projects
Cooking is an art and now you can make an experiment of it to! Get the Quantum Orbital Kitchen and you will not be disappointed! From Dry Ice Cream to Bunsen Burner Bananas to Love Bombs you will definitely be the envy of every chef in Littlehaven!
Every Sim needs a Drinkbot Tweeky! What's better than a robot that quench's your thirst with a click of a mouse and even impresses your date while doing so! And that's not all! This timed item gives your Sim Social Points too!
And if that's not enough to impress your date, try strumming some tunes with the Audikey PureTone Lazer Harp. This item will surely make you look like a gifted musician! You'll never look at an instrument the same once you've played it! Especially if you foolishly stare directly into the lasers.

Quantum Orbital Kitchen




Drinkbot Tweeky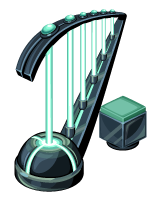 Audikey PureTone Lazer Harp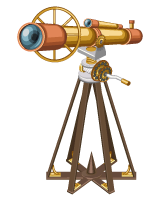 Constellation Dancer Telescope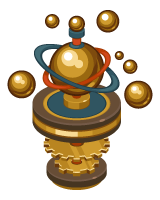 Sheldon Golden Orrery




Kochanski Chess Set
Hope you have a fun week and don't forget to send us your feedback! Enjoy!
The Sims Social Team